Barcodes vs QR Codes: Which Ones to Use on Your Tickets?
Your attendees are on their way to your biggest event of the year.
You owe your fast check in to the simple technology called QR Codes or Barcodes. These are embedded codes that appear as parallel lines or boxes on your tickets.
These data matrix codes contain certain information and details like your attendee's registration number. Scanning these barcodes or QR codes with a computer system allows the computer to access the attendee's registration codeas if it was entered by a keyboard.
Using bar or QR codes in conjunction with a computer system such as a mobile app, also makes it easier for event organizers to manage event check in, attendance tracking and inventory management.
You just need a scanning device like a mobile phone (smartphone), laser scanner, or a specific barcode scanner and QR code scanner. Your device should have the appropriate mobile application installed in order to read the codes.
Event Espresso's Printable Tickets Add-on includes functionality to include both Barcodes and QR Codes on your tickets. Using digital or electronic tickets, or paper tickets, makes your check-in and attendance tracking process fast and more professional.
So which one should you use and why? But before we dive into which code is better, here's a quick introduction to Barcodes and QR Codes.
Standard Barcodes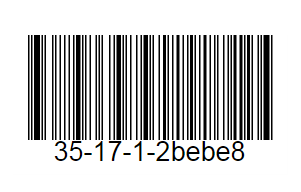 This is the most traditional type of code. Most people know what a 'standard' 1D Barcode or 2D Barcode looks like. Traditional barcodes like UPC barcodes are used across the globe in every supermarket and on almost every product we buy, but what are they?
They are simply a way to store information (such as the product SKU number) that can both easily and quickly be read using various barcode scanners or apps within your mobile device. They are basically black vertical lines on a white background.
QR Codes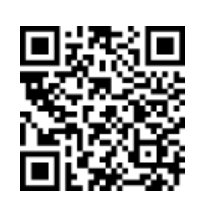 QR (Quick Response) Codes are actually just barcodes, only in another format than we are used to seeing. These are normally a square block made up of various other blocks combined together.
They are more flexible than barcodes and can include more information.
Why choose which type of code?
So now we know the difference between the two, why do we need both?
Well the more data you add to regular barcodes, the closer the black lines are to each other, the wider the barcode and the harder they are to scan. So, depending on what you need the barcodes to do, you may decide to use barcodes or QR codes.
In Event Espresso, we try to make our event plugin accessible to as many users as possible. With the Ticketing add-on, Event Espresso will include a QR code on the electronic or paper ticket. That QR code or barcode is then scanned with our mobile apps to scan and validate the tickets and/or check-in attendees to track attendance.
The reason why we include both is that we want to provide the greatest flexibility and allow you to choose the option which suits you best. But, generally, Event Espresso can take care of your need to give unique tickets to attendees and control access to your event.